IFR Training Philosophy
IFR Flight & SIM Center™

The Problem
Minimum Standards and Cost Overruns. This must be avoided. Every business needs to legitimately earn an income for the business to survive, which is understandable. However, it is common for many flight training schools to quote unrealistically low price points for their training programs in order to attract clientele.
This presents a problem. In the attempt to complete a program at such a low price point, they have boxed themselves in requiring them to train to "minimum standards," and cost overruns are par for the course since they cannot complete the training at that price.
Additionally, training to minimum standards reduces the quality of aviators that you will by sharing the national airspace system with and it increases safety risks.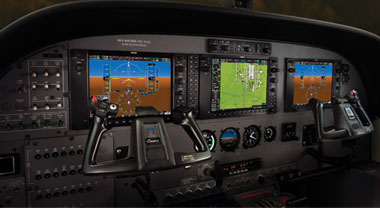 The Solution
Train to Optimum Standards.  At IFR our training philosophy is to train to Optimum Standards and Proficiency. Training to optimum standards may seem more expensive, and can be, but after cost overruns in competitor programs, the gap closes significantly. Flying is a serious undertaking. Your life is important, as are the lives of your family members, friends, or paying passengers that you will be taking up into the air. It's important that you are able to fly your best.
When you choose a flight training program based on the lowest price, in addition to safety, it's important to consider cost overruns. Here are some questions to ask.
Does the training include:
Aircraft Rental and quality of the aircraft
(realistic times based on national average and how frequently you will be able to train)
Instructor time
All supplies
(Headsets, charts, books, media, etc.)
All testing fees
(Including  your FAA oral and practical exams)
And More  ..there are many more important financial issues to consider.
What We Do at IFR
Train to Optimum Standards and Proficiency
At IFR Flight & SIM Center™ we train pilots to optimum proficiency as opposed to minimum standards. Students become mature and confident aviators in an effective manner by training in programs using three key resources:
1. Exceptionally Skilled and Dedicated Instructors
IFR Flight & SIM Center™ instructors are nationally recognized among aviation's best. Exceptional skill and dedication are required attributes of each instructor. Senior instructors hold Airline Transport Pilot and Gold Seal Instructor certificates. Mark Wilson, owner/operator of IFR Flight & SIM Center™, is a former military and commercial aviation pilot as well as a FAA Aviation Safety Counselor. Mark has been training pilots since 1968.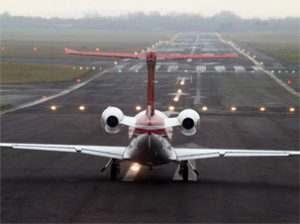 2. Top of the Line Computer-based Flight Training Devices
IFR Flight & SIM Center™ accredits much of its success to its effective use of professional model computer based flight simulators. With the state of the art personal computer flight simulation now available, pilots can practice instrument flying procedures under the direction of their instructor and develop exceptional skill, confidence and proficiency.
3. The Best and Most Comprehensive Flight Training Syllabus
The IFR Flight & SIM Center™ syllabus consists of the most well organized and comprehensive material available in the industry to develop outstanding aviators. The syllabus was written based on extensive experience in commercial and military aviation and is specifically designed to develop the strongest aviation skills and aeronautical knowledge obtainable at an affordable cost. Students are equipped with the materials necessary to ensure that optimum benefit is received from the syllabus. Students are outfitted with all the equipment necessary to ensure them to fly their best.
• At IFR Flight & SIM Center™ you will receive a proven, realistic quote for the cost of training for any certificate or rating you pursue. Through years of experience, we have this down to a science. There are no hidden costs!
Look No Further. Get Started Today!