The Aviator Gallery
IFR Flight & SIM Center™

The Aviator Gallery
Preserving and celebrating history through aviation art.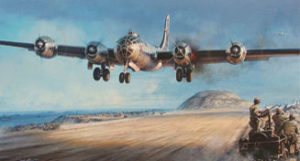 IFR Flight & SIM Center™ has the privilege of sponsoring the Aviator Gallery. The mission of the Aviator Gallery is to participate in the celebration and preservation of history through aviation art presented by renown artists. Above is a work by John D. Shaw, "Iwo Jima – A Hard Won Battle." This is just a sample of the wonderful art you can enjoy at the Aviator Gallery. 
Some of the artists you will find are: Simon Atack, Heinz Krebs, William S. Phillips, John D. Shaw, Richard Taylor, Robert Taylor, Nicholas Trudgian, and Anthony Saunders.
www.AviatorGallery.com
Look No Further. Get Started Today!