Commander 5th Seatbelt
IFR Flight & SIM Center™

Commander Aircraft 5th Seatbelt Available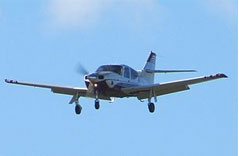 Now a Commander Aircraft 5th seatbelt and shoulder harness is available for Commander 112, 114, & 115 aircraft through a joint agreement between IFR Flight & SIM Center™ and Aerodesign Aircraft Engineering. 
The installation is done to provide for a third occupant in the aft seat. The present engineering will accommodate a child up to 85 pounds. Additional engineering can be done to accommodate heavier weights.
Commander owners desiring the engineering serialized for their specific aircraft should call Mark Wilson, 512-751-6275 or 1-800-9-FLY-IFR. FAA Certificated Designated Engineering Representative (DER), Rocky Howard, with Aerodesign Aircraft Engineering, Inc., and Mark Wilson of IFR Flight & SIM Center™ now provide the 36-page approved engineering data for a fee of $750.00.
Parts for the installation are available by contacting the Commander Aircraft Factory or www.aircraftbelts.com. The factory parts currently cost between $141.00 and $236.00, depending on type of shoulder harness selected. Labor and other materials are estimated to cost $225.00. The total installation cost estimate is $1,200.00 (1996 pricing).
Call to day to discuss adding the Commander Aircraft 5th seatbelt to your aircraft. You now have the opportunity to bring more family & friends into the air in your Commander Aircraft. For more information call:
Mark Wilson at IFR Flight & SIM Center™ 512-751-6275 You may also use the form below.
Look No Further. Get Started Today!